Help A Child - Volunteer!
The Reasons Why "We are for the Child"
Written by Our Director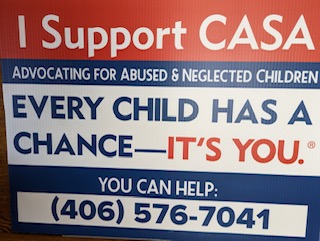 Each morning I have a ritual that I go through. I name each of the kids we have in care and think of something personal about each kid. I do this because to me, when I no longer can name each child, I think that it will be time for me to make changes in my role with CASA. Whether we are serving 30 kids or the almost 100 we spiked to last year-I feel that each child must mean something to me. Each child is a person whose life is in turmoil.
I am committed to CASA and have been for more than a decade. I feel the same passion now that I felt when I took my first case as a volunteer. My heart aches for these innocent children.
I think of the 15 month old little boy-born addicted to meth who was removed from his parents at birth, who spent time in the NICU because of the addiction to meth, whose parents have seen him once since he was born. Now placed with a loving aunt who is waiting to adopt him. That is the child I am for.
The 3 siblings, ages 7, 4 and 1, who were removed from their parents 3 1/2 years ago after the parents tried to kill the 7 year old by placing a belt around her neck. Upon investigation the abuse can be documented back to when the child was 6 months old and her mother tried to kill her by smothering her with a pillow. Mom is now serving time in jail-Dad has lost his parental rights. These 3 kids are placed in 2 separate foster homes because the 7 year old tried to put a belt around the 1 year old's neck. How could she know how wrong that is when it happened to her? After three and a half years, these kids lives are still in limbo. I am for these children.
The 6 & 8 year old siblings who were assigned to me as a CASA years ago. They were placed in a 3 different foster homes within months. Their father was arrested trying to get to Canada with them. He was wanted for murder in another state. He killed a person they were living with in front of the kids and then had the kids help him put the body in a closet in the home. They continued to live in the home until too many questions were asked. The girls related stories to me about sneaking to look at the body in the closet. The first time I met with the girls the 8 year old grabbed a steak knife and an orange and stabbed the orange repeatedly. The foster parents were in fear of their lives and had the girls moved. The next foster home wasn't able to handle them either. How much anger must she have felt? These too are the children I am for.
The siblings, 14, 15, and 17 whose parents abandoned them. We have had this case for over 3 years. When I first met with the 14 year old he would not make eye contact or speak to me. This same kid now drops by my house often to get a hug and have dinner. He is attending a vocational school and exceling. He was fortunate enough to be placed in a wonderful foster home. Whenever anything happens in his life, he comes to me and knows that as his CASA I will be there for him. These are the kids I am for.
The siblings who were 8 & 9 when CASA got involved. Their parents almost blew up their home making meth. The CASA involved asked me why the boys told her they had to pee in jars. She was shocked to find out that the urine was saved for mandatory UA's. The boys were placed with grandma, who wanted the best for them. The mother was always having negative UA's until as CASA we requested supervised UA's. Imagine everyone's surprise when the first supervised UA was hot. After 2 ½ years, these boys were permanently placed with grandma, giving them the security that they needed to grow up in a healthy, safe environment. I am for the child.
And lastly, the 7 year old that we have recently reopened a case on. We first had the case when he was 3. He was beaten by the mother's paramour so badly that I can't imagine how he survived. Bruises were in various stages of healing and when the EMT's arrived, he was not responding. Now at age 7 he is uncontrollable. His anger is a danger to his younger sibling, his classmates and his mother. How hard is it to figure out where this violent anger came from?
Each day I face myself in the mirror and say "I am for the Child."
Click below to download forms, fill them out, and send them back to us. Please contact us if you have any questions or need help filling out a Volunteer Application.
---
---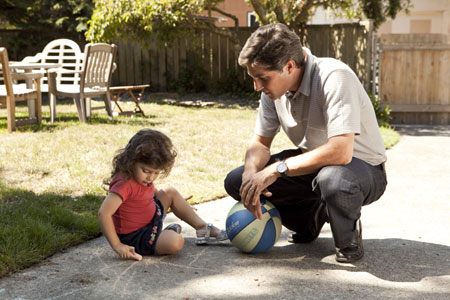 The CASA/GAL is granted the following duties and responsibilities:
To conduct such investigations to ascertain the facts constituting the abuse or neglect;
To interview or observe the youth who is the subject in the proceeding;
To have access to all Court, law enforcement, medical, psychological, social services, and school records pertaining to the youth and birth parents or custodians.
To make written reports to the Court concerning the youth's welfare.
To appear and participate in all proceedings to adequately represent the youth and make recommendations to the Court concerning the youth's welfare;
CASA/GAL personnel are parties to the case and parties to any agreement or plan entered into on behalf of the child(ren);
The appointed CASA has the same access to the child(ren) as a guardian ad litem;
CASA personnel are agents of this Court and as such , are granted judicial immunity;
Presentation of this order to any agency, hospital, school, organization, persons or offices including the clerk of this Court, division of social services, human services agencies, medical personnel, pediatricians, psychologists, psychiatrists, police and sheriff's departments, mental health clinics, chemical dependency evaluations, etc., shall permit CASA personnel to inspect and/or copy any records relating to the children and the children's parents. Furthermore, the aforementioned entities shall allow free access to CASA personnel to speak with all necessary or applicable individuals in relation to services provided, and/or information contained within that agency;
"CASA personnel" is defined as the individual appointed to act as the CASA/GAL, the local CASA director, and the attorney appointed to represent the CASA/GAL; and,
To perform such other duties as directed by the Court.
---
Training Procedure: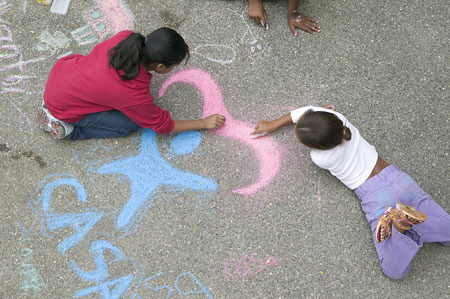 Through a comprehensive 30-hour training program volunteers are equipped with the necessary skills and information to serve as a voice for the child. The areas covered in the training include:
Advocacy
Child Development and Family Systems
Community Resources for Children
Court Appearances and Testimony
Court Report Writing
Dependency Law and Procedure
Dynamics of Child Abuse and Neglect
Ethics, Confidentiality of Information & Mandated Reporting
Interviewing
Investigation
Permanency Planning
The CASA Concept
Role and Responsibilities of the CASA Volunteer
Role of the Child Welfare Agency (Dept. of Human Services)
Role of the Juvenile Court and Key Participants
Role of the Law Enforcement Agencies
Each trainee will attend hearings as directed by the Program Director.
A CASA training manual will be provided to each trainee.
Trainees must attend all training sessions. Missed sessions must be made up.
Upon completion of training, candidates will participate in a meeting with the Program Director. The purpose of this meeting is to allow trainees to evaluate the training, make suggestions to strengthen future training, or allow the program staff to terminate a trainee who has not successfully completed this screening process.
---
DEAR ABBY: Five years ago I was told by a fertility doctor that I can't have children. Having a husband, children and a home in which we can build memories and traditions were the only things I ever wanted in life.
Since then I have tried to find meaning in life and things to fill the huge void that would have been filled by my dreams. I have not been successful. I have been on antidepressants, gone to counseling, volunteered, held a job, traveled, and confided in loved ones who, frankly, don't want to hear about it any longer (and I don't blame them). But I still feel completely empty.
There isn't anything I look forward to in life. (I'm 45, divorced, most of my family has passed on, and I am an atheist.) I don't know what else to do or where else to turn. Can you help me? -- BROKEN RECORD

DEAR BROKEN: What immediately comes to mind is that feeling as you do about children, you might make a terrific foster parent or adoptive parent to an older child. There are many in the system who need loving, supportive homes. However, if that doesn't work for you, consider looking into volunteering to become a court-appointed advocate for abused and neglected children through a program called CASA. CASA volunteers make sure these vulnerable children don't get lost in the legal system, and you might find that to be rewarding. You'll find more information about this at casaforchildren.org.

on Face book.
Front Range CASA