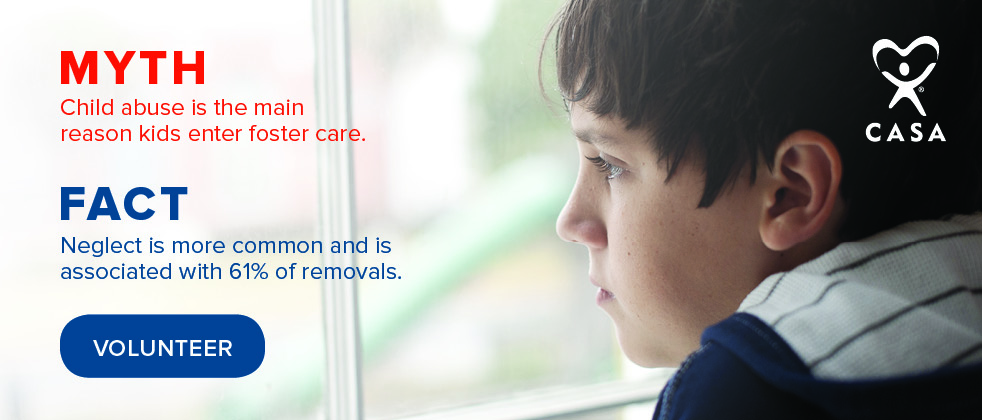 Front Range CASA Urges Residents to Act Against Child Abuse
During National Child Abuse Prevention Month in April, Front Range CASA/GAL, Inc. challenges residents to take a stand against child abuse and take action to support children who have been abused or neglected.
At any given time, there are between 70-90 children in foster care in our area. These children come into the child welfare system through no fault of their own. Many are victims of the opioid epidemic that is spreading throughout the state.
"The number of children coming into care continues to grow and we aim to meet that need," said Kiersta Sullivan, Executive Director. "Every child deserves the support of caring, consistent, trained adult to help them find a safe, loving home where they can heal and thrive."
Without intervention, the odds are stacked against children in foster care. A child with a Court Appointed Special Advocate (CASA)/guardian ad litem volunteer, however, spends 20 percent less time in foster care, on average, compared to a child without a CASA volunteer. Studies show children with a CASA volunteer receive more services that are critical to their well-being and are four times more likely to find a permanent home.
"CASA volunteers are a constant for the child in a time of chaos," said Sullivan. "A child may have multiple social workers, attorneys, therapists and foster placements throughout the life of the case but only one CASA volunteer, which can make all the difference for the child's future."
For more information about becoming a supporter or to volunteer, visit our volunteer page .

If you read the paper or watch the news, you already know the magnitude of the opioid epidemic in this country. While lawmakers, public officials, and the media focus on the public health crisis, we focus on the silent victims—the children.
Of course, parental substance abuse isn't new, and we have always advocated for the best interests of children who have experienced abuse or neglect as a result of a parent's addiction.
But over the last five years, the number of children in foster care across the country has risen 8 percent, which public officials increasingly attribute to the growing use of opioids. Sadly, we expect this number to continue to climb. Which means our role—and yours—has never been more important.
We have more than 20 volunteers fighting every day to help more than 55 children get the support and services they need. And that's just the start. We are raising awareness about this issue and actively working to grow our volunteer base to be there for these children.
It takes a movement of committed individuals to speak up for these children. You are an important part of the CASA movement. Please visit our website and make a gift to today or inquire how you can become a Voice for a Child. In doing so, you will help give a child the support of a dedicated, highly-trained volunteer who will make sure they don't get lost in the system and have what they need to heal and thrive.
Having a CASA volunteer to put a child's best interests before all others can make all the difference.
Together, we can help child victims of the opioid crisis.
Thank you.
Kiersta Sullivan
Executive Director
WHAT IS CASA?
​Each year in Montana, children are removed from their families and placed in some form of foster care. These children have committed no crime, but are simply victims – children who have been abused, neglected or abandoned. The judge must consider: Did the conditions at home warrant removal? Is the home now "safe" so the child may be returned? Or, should that child be permanently placed in another home?
In the past, Judges often had to base these decisions on incomplete information. Overburdened child welfare workers and attorneys rarely have the time or resources to thoroughly monitor court orders, or to find out first-hand what is really best for each individual child. As reports of abuse and neglect keep crowding court dockets, more and more children have become "lost" in the confusing maze of the foster care system.
Today, 50,000 advocates speak up for these children as Court Appointed Special Advocates or CASA volunteers. CASA's are ordinary community members who are trained to speak for the best interest of abused children in the family court system.
CASA volunteers are asked to commit to one year of service and must be able to volunteer at least 8 to 15 hours per month. CASA's are appointed by the Executive Director to a particular case, serving as the eyes and ears of the judge, gathering relevant information about the child and the family. They then make recommendations regarding the best interest of the child. Front Range CASA/GAL, Inc covers four counties, Glacier, Pondera, Teton and Toole.
In order to become a CASA, you must be 21 years of age, pass background checks and complete the mandatory training. Training is provided in the CASA volunteer role, understanding families and children, communicating as a CASA, information gathering, legal terminology, courtroom procedure, and system protocol. Due to COVID we are doing a Self-Guided Learning, which allows social distancing.
If you are interested in becoming a CASA, or know someone who might be interested, please contact Kiersta Sullivan for more information.
frontrangecasa@3rivere.net
406-576-7041
"Sponsor a Child"
All money donated through the Sponsor a Child campaign will be used to purchase supplies that are needed for the children. These children need items throughout the school year and your donation will help the CASA meet these needs. Items such as diapers, school supplies, activity fees, shoes, seasonal clothing and other items identified by the child's advocate are among the items that we find children needing throughout the year. Donations to Front Range CASA are tax deductible. Any donated amount will be greatly appreciated and go directly to the needs of these abused and neglected children.
---
THANK YOU!!!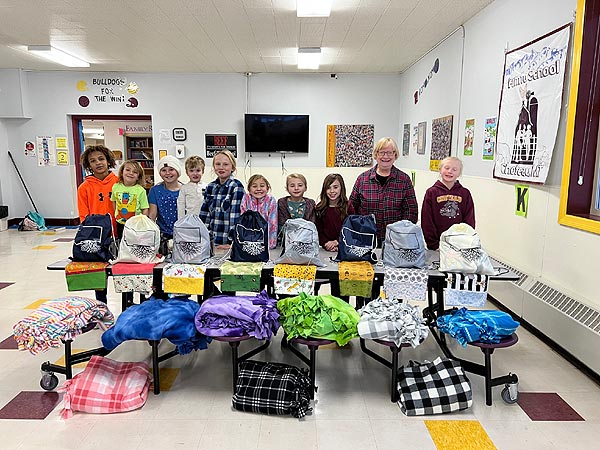 The Old Agency 4H club in Choteau made fleece blanket, sewed pillowcases and put together care bags to donate to Front Range CASA again this year. Many thanks to this young group of kids who took the time to put together these thoughtful gifts for the CASA kids. The kids collected items from local businesses and put together care bags. They were much appreciated. What an amazing group of kids. Thank you! VIEW MORE NEWS